Talking about Indonesian food will certainly not be enough with just this one article. Apart from its abundant culinary wealth, Indonesia is also known to have a wide variety of spices that are only found in Indonesia. So it is not surprising that when many Indonesians migrate abroad, they often have difficulty finding a restaurant that sells Indonesian food that fits their tongue. Therefore, in this article, we will discuss one of the cities in a large country that many open restaurants with Indonesian food as the menu.
Indonesian Food NYC
Wayan Restaurant
One restaurant that serves Indonesian food is Wayan in Manhattan, New York. Wayan was included as one of the five finalists of The Eater Awards 2019 in the Restaurant of the Year category. Eater Awards is an annual award from the food media from the United States, Eater. This media is well-known as a restaurant and food guide in major cities in the United States. "Wayan is taken from the name of my Balinese wife, in Manhattan it is still very rare, there isn't even a restaurant that serves Indonesian special food," said Cédric Vongerichten, Wayan's chef and owner, when met at his restaurant Vong Kitchen, Jakarta, Thursday (7 / 11/2019). Various Indonesian special foods can be found in Wayan, ranging from fried rice, gado-gado, oxtail soup, pepes fish, to cone.
2. Bali Kitchen
Besides wayan restaurant, an Indonesian restaurant that serves Indonesian food in NYC is Bali Kitchen. Owned by David Prettyman, a former employee at City Harvest City Greenmarket and Jazz P. Souisay, an artist and fashion designer from East Java, this restaurant opened around 2018. Not too large but simple, it seems to be the concept of the eight-seat restaurant. Quoting the page Villagevoice.com, initially this restaurant only accepts orders to take home, but now some customers can enjoy it on the spot. In New York itself, Indonesian restaurants are still few, so the presence of Bali Kitchen can add to the row of Nusantara restaurants that go international. Although simple, the food served is certainly special. Proven according to one food blogger, Emy Rodrguez, in a review page written on Timeout.com, he suggested if looking for snacks, there is a satay wrapped for USD 6.95 or around Rp. 97 thousand. A serving of satay wrapped around it consists of three sticks served with pickles and chili sauce.
3. Sky Café
No less appetizing, there is also a Sky café that serves typical Indonesian food of Sumatra such as Medan noodles, Padang rice, Padang satay, gado-gado and other Indonesian food. Sky Cafe is rated like the best Asian restaurant in New York that gives you the sensation of being in the country. Entertainment from a variety of television makes visitors not get bored quickly linger there. One of the testimonies from visitors who come there often recommends this "special dish." Namely "Lontong Sayur" (Rice Cake Soup) It consists of a large bowl of vegetable curry with two large pieces of beef Redang marinated in coconut milk, with spicy eggs, tauco sauce and served with colorful, spicy, but not hot, very hot lontong flavorful.
Also Read: Indonesian Food Amsterdam
4. Warung Selasa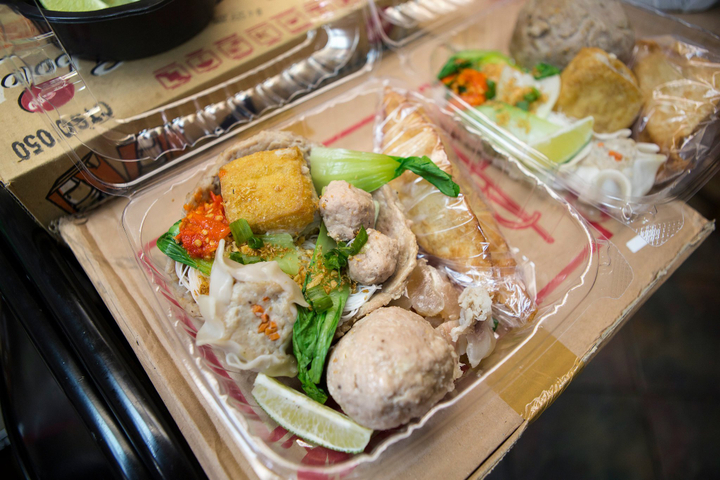 Every Tuesday, in the Queens area, precisely in Indo Java, Warung Selasa operates and becomes the smallest restaurant in the Queens area, New York City. This shop only has folding chairs and freezers that serve various types of raw materials and Indonesian cuisine. The origin of this humble place is Dewi Tjahjadi's longing for Indonesian cuisine because he had to leave Indonesia due to the riots in 1998. He also decided to establish Indo Java in 2007 and started cooking every Tuesday since 2016. This stall is always crowded with customers when operating, not only by Indonesian people who miss Indonesian food, but also many local people who are curious about the authentic taste of Indonesia.
Unlike other chefs who usually hide in the kitchen, Chef Dewi is very happy to interact with her customers who are mostly Indonesian – so she can use her mother tongue comfortably and interact with other Indonesians living in New York. The price offered by this stall should not be confused with prices in Indonesia – for the price of food here, it is set at $ 10 or around Rp. 130,000.
5. Awang Kitchen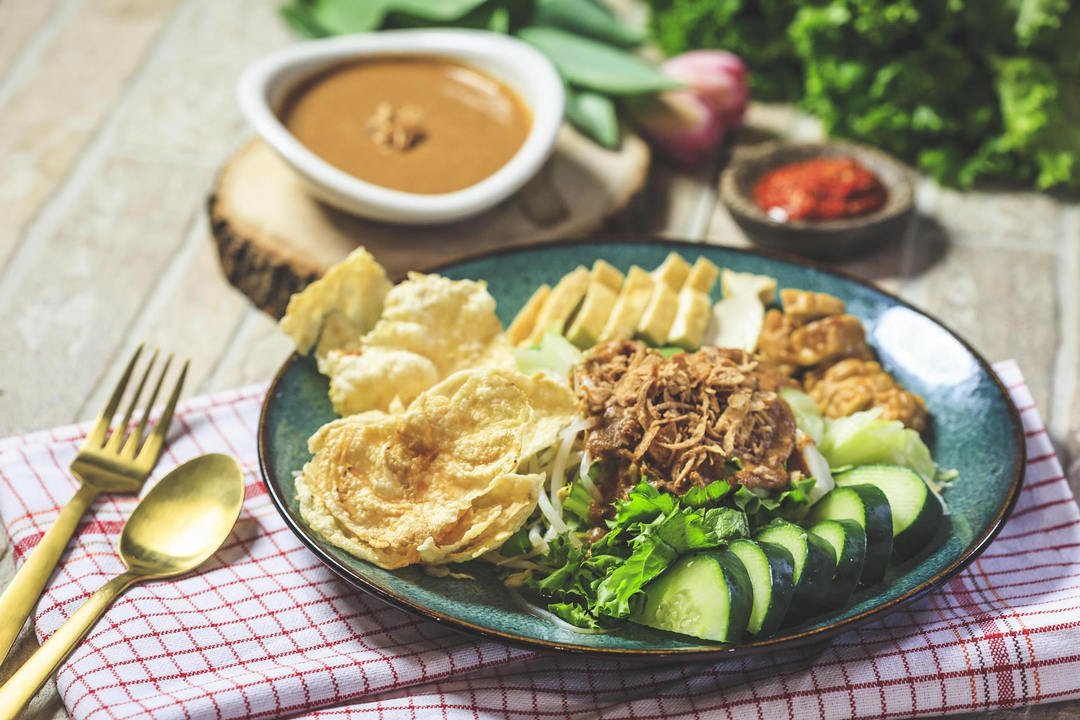 And the last thing which is of course a restaurant that serves Indonesian food that is no less enjoyable is Awang Kitchen. Awang Kitchen brings Indonesian-Asian cuisine that is processed with fusion techniques, and has a bar that also serves sushi.

The name of Awang Kitchen itself was taken from the founder of Awang Kitchen, namely Awang who migrated to the United States almost 20 years ago. In the beginning, he worked in various Asian restaurants in the United States: From washing dishes, Awang's persistence made Awang's career sped up to become a sushi chef. Awang's experience working in various restaurants also made him confident to ventured to create his own catering business which later developed into a restaurant that already has a name in New York City. Awang also claimed that he cooked all the dishes in his own restaurant.
The most favorite dish for visitors at Awang Kitchen? Although Gado Gado is one of the favorite dishes, Awang acknowledged that the dish that turned out to be the most favorite was the Salted Fish Fried Rice!
How? Looks all good, right? This can be your reference when visiting NYC to find Indonesian food in NYC. Also look forward to other references on Indonesian food abroad only at longliveindonesia.com.
Reference:
kompas.com
kumparan.com
voaindonesia.com
ethnicepicurenyc.com
qraved.com